We asked some of our models to describe their experience as they expressed themselves in nature. We hope this will give you a sense of what is available in these sessions.
Heather — "Working with John was a pure blessing. I felt comfortable, safe, and respected. Together we celebrated the beauty of nature and the beauty of my body."


Mike — "We cover ourselves to make ourselves beautiful. It doesn't make any sense. I prefer the joy and freedom of just being me."
Chinyere — "Hearts of Gratitude go out to John Tyler for capturing an essence of my beauty revealed that I've painfully denied. Gazing at my naked self, I realize what the hype is all about. I am beautiful."
Jalaledin — "John's ability to create the space for me to express myself in my nakedness was exceptional. I felt safe, loved and honored."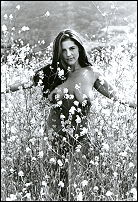 Angela — "John is a steward of vision in his eyes of connectedness. This was a deliciously and delightfully liberating experience, beckoning me forth in the oneness of being. I look forward to another session."