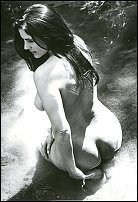 The human body is beautiful to me, and nature is beautiful to me. When I combine the two and allow the model to express her or himself naturally in this environment, the pictures create themselves.
Before each shoot, the model and I bring forward an intention whereby we realize the shoot is sacred ground. I intend to assist the model in bringing out her natural beauty, in service to her own empowerment, unfolding, and loving of her body in all of its majesty. From this flows a model and photographer radiating and capturing the best of who they are in a very magical way.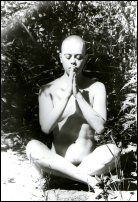 This is by no means an ordinary shoot. In fact, many models speak to the theme that the pictures, wonderful that they are, become secondary to what they feel about themselves. They liberate themselves and enjoy who they truly are: beautiful, light-filled beings in nature.
If you'd like to give this wonderful gift to yourself or to a friend, please contact me by phone or email. If you would like more information, please visit the Photo Shoots page. If you would like to view some of my creations available for sale or to see more examples of my work, please visit the Photo Gallery.