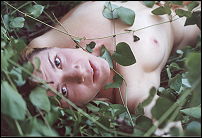 Typically we would shoot about one and a half to two hours in a natural environment with full privacy. We use approximately three rolls of film. This session is fully customized to your wishes. Nudity is optional; however, models tend to really enjoy their unfoldment and expanding expression and commonly do disrobe, fully or partially, following what feels right to them. A friend or partner of the model is always welcome to come and be of support during the shoot. All resulting photographs remain the model's private property. The models appearing in the pictures on this site have given specific written permission to have their images displayed here in our galleries.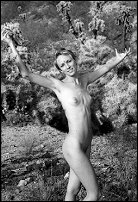 John Tyler lives and photographs mostly in the Southern California area and Hawaii. He resides on the island of Kaua'i, and can travel to any of the Hawaiian Islands. Or, by appointment, he will travel anywhere in the U.S. to customize a session for you. Visit our pricing page for information about the cost of a session.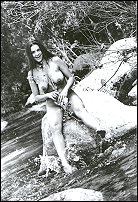 To set a session appointment or for further questions, please e-mail John at JT@sacredscenesphotography.com. You may also visit the Frequently Asked Questions page for answers to questions client-models commonly ask.